Have you spent months, or even years, wondering where all of the money from your business is going? Does your Profit and Loss Statement show that you are making a good amount of money, but you never have any cash in the bank?
I hear that from business owners all the time and it's why I know changes need to be made. Instead of reviewing your Profit and Loss Statements every month, and expecting to find the reasons why you don't have cash, I encourage you to embrace Profit First.
What the Heck is Profit First?
Profit First is a system that helps you build a sustainable business, by managing your cash with a simple bank account process.
First and foremost, you want to set the business up so that it takes care of you, the business owner. So, the most important aspect is to set aside cash for your profit, taxes, and your own pay.
Second, what's left over is what the business has to spend on everything else.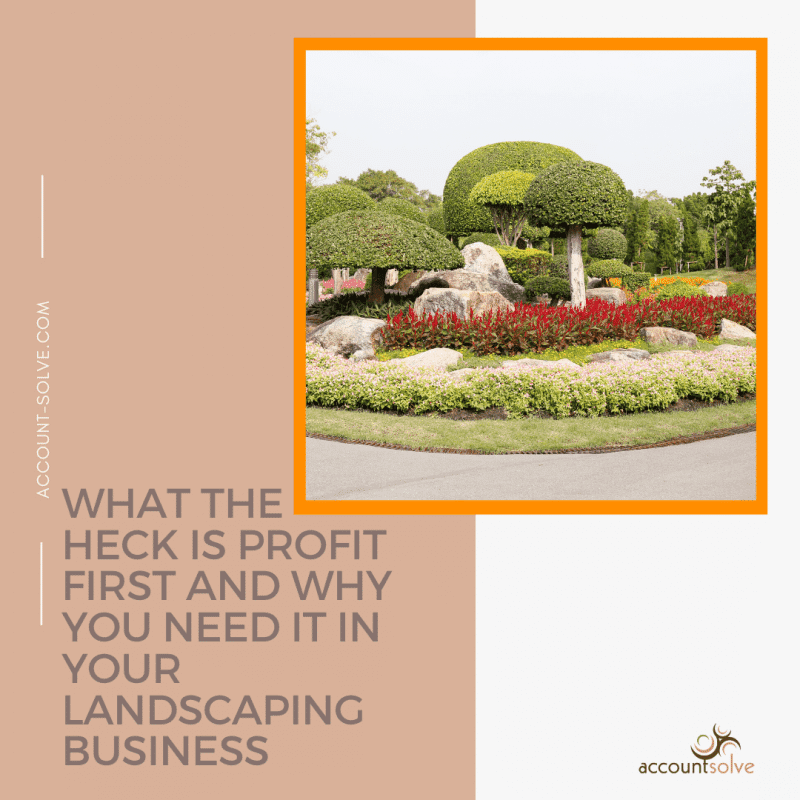 Most of us think of expenses as something we take care of first, and what's left over is our profit. But, when you flip the formula, and discipline yourself to set aside money for profit, taxes, and your pay – and only spend what's left – you are forcing yourself to spend more wisely.
Mike Michalowicz created the Profit First system, and he based it on the human behavioral patterns every business owner like yourself has. Up until now, all of the money you have in your one business bank account is what you believed you had available to spend.
What's at play here? Parkinson's Law. It states that the demand upon a resource tends to expand to match the supply of the resource. In short, you spend what is available. So, if the available funds in your operating account decrease, you will spend less. And because you've put aside your 'profit first', your business will inevitably become more profitable.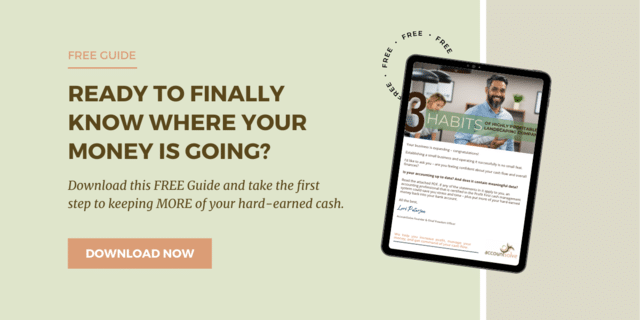 Why You Need Profit First in Your Landscaping Business
One of the main reasons why you need to implement Profit First into your landscaping business is the fact that you will have so much more insight into where the money is going. But there are many other reasons as well.
Profit First can help you be ready for expansion in your business, or to bridge the gap between the busy seasons and the slow season, or to pay off debt. But the most important reason is sustainability. Cash is king, and having it sustains the business through good times and tough ones.
There is just no good reason NOT to implement Profit First.
If you want to get started with Profit First, let me know today. I would love to guide you with the implementation of Profit First in your landscaping business. I know you will love the results and the fact that you now have money in the bank!