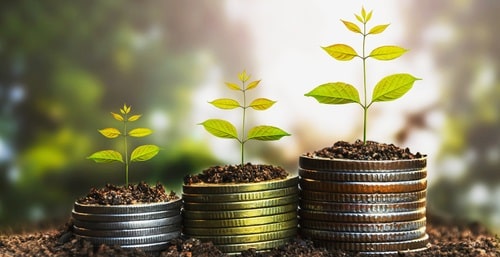 Lori | Kelsey | Erin | Shelby | Mike Michalowicz
Lori Petersen, Founder & Chief Freedom Officer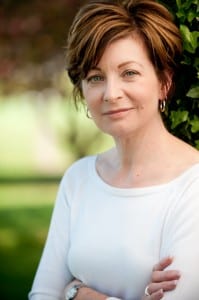 Lori Petersen created AccountSolve to support entrepreneurs, so they can create a business that supports their financial and personal goals. She believes her mission in this work is to help them gain more freedom in their lives by gaining control over the chaos, stabilizing cash flow, and increasing profitability.
Over the years Lori has gained invaluable knowledge about the inner workings of small businesses and the entrepreneurs that run them. The passion they've shown has fueled her drive to find the best ways to help them.
Lori continues her education by attending industry conferences, and she holds the following certifications/designations:
Profit First Certified Master
Advanced Certified QuickBooks ProAdvisor
Bill.com Guru Certified
Mentor Plus® Advisor
When not helping her clients reach financial success, Lori loves honing her photography skills, traveling anywhere she's never been, and spending time with her children and grandchildren.
Kelsey Petersen
Kelsey Petersen joined AccountSolve, as the Accounting Manager, in 2013. Her innate problem-solving skills, as evidenced by countless Sudoku and word games, made her a natural for the job, along with her instinctive ability toward customer service.
Kelsey earned her bachelor's degree in mathematics from the University of Pittsburgh in 2006. From there, she went on to become an Internet Safety Analyst specializing in digital crimes, and shortly thereafter she specialized in e-commerce fraud. She later helped create and design an online portal for law enforcement and digital security professionals on behalf of a Fortune 500 client. Kelsey was the main conduit between the global security community and her client, providing website management, and investigative and event support.
In 2013, Kelsey began working for AccountSolve. She manages all aspects of accounting for several of our longest-standing clients. Kelsey has also been instrumental in process streamlining and documentation. She holds the following certifications/designations:
Certified QuickBooks ProAdvisor
QuickBooks Online Certified
Bill.com Expert Certified
Kelsey enjoys work that involves being organized and detail-oriented, especially when it helps her clients succeed. She also enjoys web and CRM application development. Beyond work, Kelsey enjoys living in Boulder Colorado; she likes traveling and spending time with family.
---
Erin Willis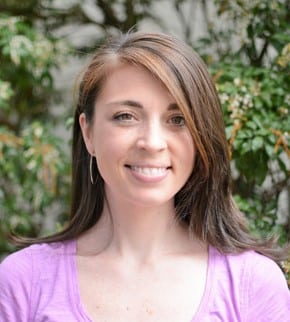 Erin Willis joined AccountSolve as Assistant Accounting Manager in 2016. She received a Bachelors of Science in Microbiology from the University of Maryland College Park in 2003. After college, she started working at the Mount Sinai School of Medicine in NYC as a research technician. She learned how to create antibodies to many different viruses including Ebola, influenza, HIV, and SARS. From there she went on to work for Eli Lilly to make antibodies for cancer therapy and treatment. She managed research projects and collaborated with scientists to improve antibody-making technology. The work in the laboratory required focus on details and close attention to deadlines, which is important in her work at AccountSolve, as well.
Erin focuses on all aspects of accounting for our growing client-base. She holds the following certifications/designations:
QuickBooks Online Certified
Bill.com Expert Certified
Erin lives in Toronto with her husband and two young children. In her free time, she enjoys cooking and travel, especially back to NYC where she lived for more than a decade.
---
Shelby Johnson
In 2019, Shelby Johnson joined AccountSolve as an Assistant and Bookkeeper in training. Her innate ability for organization and accuracy allows her to quickly identify mistakes and inconsistencies. Shelby recently attended a local community college to become a Certified Bookkeeper. There she built upon her accounting skills and learned how to use QuickBooks. Shelby also has a knack for all things related to technology. She can easily resolve software and hardware issues.
Shelby focuses on all aspects of accounting for our growing client base. She holds the following certifications/designations:
Certified Bookkeeper
Certified QuickBooks ProAdvisor
In her downtime, she enjoys the outdoors, reading, working on puzzles, and spoiling her nieces and nephews.
---
Mike Michalowicz, Adviser & Profit First Strategist
Mike Michalowicz – Adviser & Lead Profit First Strategist
Mike has been an adviser to the AccountSolve team since 2014. He is the brains behind Profit First, a cash management system that tames the cash-eating monster of your business.
By his 35th birthday, Mike had founded and sold two multi-million dollar companies. Confident that he had the formula to success, he became an angel investor… and proceeded to lose his entire fortune.
Then he started all over again, driven to find better ways to grow healthy, strong companies. Among other innovative strategies, Mike created the Profit First Formula, a way for businesses to ensure profitability from their very next deposit forward.
Mike is now running his third million dollar venture. He is also: