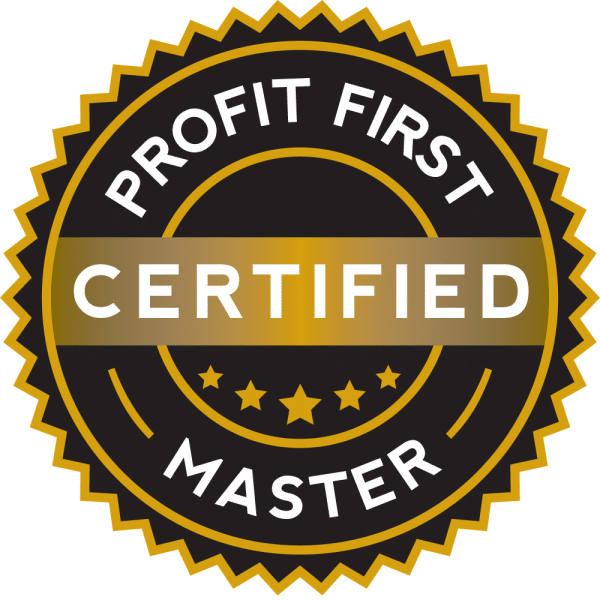 Any accountant or bookkeeper can reconcile your books. But how many will also drive profitability in your business?
AccountSolve utilizes the Profit First method of cash management. Our team is trained and certified by the Profit First Professionals organization to guide business owners and entrepreneurs in maximizing their profits. Profit First is a concept created by business author Mike Michalowicz. He has identified that the natural behavior of entrepreneurs is not to regularly review their firm's financial statements; rather, most business owners utilize "bank balance accounting". They make gut-level decisions based on the cash in the bank. Instead of trying to change this habit, the Profit First method leverages it. By implementing this method, entrepreneurs continue their "bank balance accounting" to skyrocket their profitability.
Our firm is one of the select few, nationwide, that are certified in Profit First. What does this mean for you? We will guide you through the Profit First method so that you can greatly increase the profitability of your business. Of course, we will manage your accounting and help you with your books – but the most important factor is maximizing your profits.
Schedule a call (or send us an email) for a free consultation. No strings attached!
Click Here to Learn How We Can Help Your Company Put Profits First.