About Us
About AccountSolve | About Our Immutable Laws | About Lori | About Kelsey | About Erin | About Mike Michalowicz
About AccountSolve
On most other websites, there is a blurb here describing to the reader how great the company is, and how superior the services are. Instead, we are going to tell you WHY we have chosen to provide profit advisory and accounting services to business owners in the Green Industry. And, it starts with a personal story from our founder, Lori Petersen.
My father was a self-employed master carpenter that specialized in kitchens and baths. He was a gifted artisan that worked extremely hard to provide for his family. When I was child, he decided to start a business with a friend. They opened a shop in a nearby town, in which he built beautiful kitchen and bath displays. My father was the technician; the one that did all of the installations. His friend was the manager; the one who took care of all of the paperwork and ran the shop. I don't remember how long it was open, but it was several years. When I was a senior in high school they had to shut it down, because of cash-flow issues. All of the dreams he had for that business were now gone. What followed was a year of using food stamps to buy groceries, and free lunches at school for my 4 siblings and me. Eventually, he recovered, but it broke my heart to see him work so hard day after day, year after year, to end up with nothing to show for it. He deserved so much more.
It was always my desire to work with contractors, but they never seemed to be a good fit for me. A couple of years ago, I found myself talking to several landscapers within a short period of time. And what I discovered was that I was energized after I hung up the phone with them! I loved talking to these guys, because they were really passionate about their businesses; they tended to be young, so they naturally embraced technology; they were open to change; and most of all, they were eager for guidance and help. That's when I knew that landscapers and lawn-care providers were the folks I wanted to work with.
About Our Immutable Laws
Immutable Laws are a blend of personal ethics and core values. They define how we show up in the world, which means they also define our business. When our immutable laws match those of others in our lives, we are much more likely to have a harmonious relationship.
This is how we show up:
Be Real – we tell the truth and don't try to pretend to be something we're not. No egos and no fakers allowed.
No Jerks – nasty people are no fun to be around. No admittance permitted here.
Be Professional – performing at a high level of integrity and reliability demonstrates that this work is important to us. We expect it to be important to our clients, as well.
Show Respect – we have regard for the feelings and opinions of others, and assume the same in return.
Own It – to have a mutually beneficial relationship, it's important to take ownership of our contribution to it; good or bad. Own it. Always.
About Lori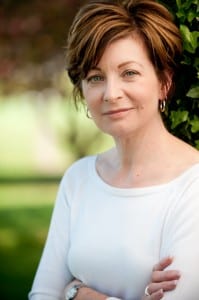 Lori Petersen created AccountSolve to support entrepreneurs, so they can get back to living a life they love. She believes her mission in this work is to help them gain more freedom in their lives. Things like being able to put more focus into their business, to spend more time with family, and to feel secure knowing that the financial side of the business is being tended to are a sampling of what clients have mentioned in the last 20+ years.
Over the years Lori has gained invaluable knowledge about the inner workings of small businesses and the entrepreneurs that run them. The passion they've shown for their businesses has fueled her drive to find the best ways to help them.
Lori continues her education by attending industry conferences every year, and holds the following certifications/designations:
Master Certified Profit First Professional
Advanced Certified QuickBooks ProAdvisor
Bill.com Guru Certified
Mentor Plus® Advisor
When not helping her clients reach financial success, Lori loves honing her photography skills, traveling anywhere she's never been, and spending time with family.
About Kelsey
Kelsey Petersen joined AccountSolve, as the Accounting Manager, in 2013. Her innate problem solving skills, as evidenced by countless Sudoku and word games, made her a natural for the job, along with her instinctive ability toward customer service.
Kelsey earned her bachelor's degree in mathematics from the University of Pittsburgh in 2006. From there, she went on to become an Internet Safety Analyst for Intellectual Property Services, Inc. based in Edinboro, PA. Kelsey initially specialized in incident response related to phishing, spam, malware, and other digital crimes. Shortly after, she began analyzing online consumer purchase patterns for e-commerce fraud. Kelsey quickly demonstrated herself as a leader and subject matter expert and became a program manager, leading a small team of analysts. She also helped to create and design an online portal for law enforcement and digital security professionals on behalf of a Fortune 500 client. Kelsey was the main conduit between the global security community and her client, providing website management, and investigative and event support.
In 2013, Kelsey began working for AccountSolve, focusing on payroll, transaction processing, and reconciliations. She has been instrumental in process streamlining and documentation. She holds the following certifications/designations:
Certified QuickBooks ProAdvisor
QuickBooks Online Certified
Bill.com Expert Certified
Kelsey enjoys work that involves being organized and detail-oriented, especially when it helps her clients succeed.  She also enjoys web and CRM application development. Beyond work, Kelsey likes traveling, going out with friends, and spending time with family.
About Erin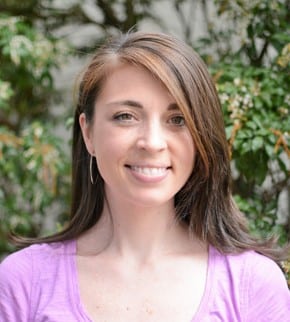 Erin Willis joined AccountSolve as Assistant Accounting Manager in 2016. She received a Bachelors of Science in Microbiology from the University of Maryland College Park in 2003. After college, she started working at the Mount Sinai School of Medicine in NYC as a research technician. She learned how to create antibodies to many different viruses including Ebola, influenza, HIV and SARS. These antibodies have helped scientists discover their mechanism of function and evasiveness. From there she went on to work for Eli Lilly to make antibodies for cancer therapy and treatment. She managed research projects and collaborated with scientists to improve antibody making technology. The work in the laboratory helped develop her attention to detail and hone her mathematics and calculation skills. Shortly after having her first child, she decided to leave her career in the laboratory to work from home and remain the primary caretaker of her son.
Erin focuses on payroll, transaction processing, and reconciliations. She is QuickBooks Online and Bill.com Expert Certified. In her free time she enjoys spending time with her family, cooking, gardening, and traveling.
About Mike Michalowicz – Adviser & Lead Profit First Strategist
Mike has been an adviser to the AccountSolve team since 2014. He is the brains behind Profit First Accounting, a methodology that puts your profits first, not last.
By his 35th birthday Mike had founded and sold two multi-million dollar companies. Confident that he had the formula to success, he became an angel investor… and proceeded to lose his entire fortune.
Then he started all over again, driven to find better ways to grow healthy, strong companies. Among other innovative strategies, Mike created the Profit First Formula, a way for businesses to ensure profitability from their very next deposit forward.
Mike is now running his third million dollar venture. He is also:
.
.